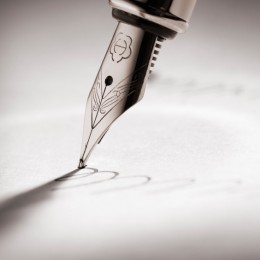 So impressed! Treatment was fantastic no dodgy NHS treatment with obnoxious attitude, I hate going to Doctors had a few bad experience so I rarely go, even though i should do. I was so impressed with Dr Lewis I will be using her as my GP. I have suffered with an ear problem for over seven years gave up with NHS resolved after one treatment with Dr Lewis.  Great experience private treatment is far more affordable then I thought. Well worth it. 'Well done Surrey GP'!
Very impressed with treatment. Booking was easy & on arrival to appointment seen quickly & Dr was very helpful and polite. Excellent medical care service.
Fast, efficient and pleasant. Many thanks.
Very good service, quick and as painless for my baby as possible, great info offered too
I found Dr Lewis to be extremely helpful and sympathetic. She explained everything clearly and took a complete history and examination, before prescribing medication.  We also discussed a meningitis B vaccination for my son which I have now booked.
Dr Lewis was professional and had a great manner. Will definitely revisit.
Excellent service
Quick, informative, efficient service – exactly what we want when taking two children for jabs.
Brilliant quick service and brilliant with both our young children
Very helpful advice. Scan organised same day and referral to knee specialist made. Couldn't have asked for a more slick or attentive service.
Dr Lewis was great, my daughter had been given her vaccine before she even knew what was happening, so a minimum of fuss!
Friendly calm and efficient. Will recommend.
Great experience
Great consultation, Dr Lewis took the time to listen and make a diagnosis.
Dr Lewis is always very helpful, thorough and, if not able to resolve the problem in her surgery, refers you to the correct specialist or for the relevant investigations. She has excellent knowledge and expertise.
Reception staff are efficient and helpful.
Everyone was very welcoming and friendly and it was a very efficient experience.
Very friendly, reassuring and informative.
We were seen by Dr Lewis fairly quickly after arriving. Dr Lewis was excellent in providing all the answers to our queries regarding vaccinations (meningitis B) for my two children. She was very forthcoming of information of the vaccines. She was excellent with my three year old daughter who did not cry once after having the injection. The receptionist, Louise, was also very friendly and professional in booking further appointments. Would definitely recommend surrey gp services to family and friends. Husband is now thinking of getting the chicken pox vaccine having never had it as a child!
Time was taken to explain things thoroughly, answer any concerns and put at ease.
As always, I was dealt with swiftly and expertly by Dr Lewis. A wholly satisfactory outcome.
Excellent service!
Luckily I got an apt last minute on Easter Saturday. Was seen on time, very comfortable surroundings
Excellent. I had been going round in circles with the NHS over my daughter's referral for Autism Spectrum Disorder assessment for six months. 20 minutes with Dr Lewis on the same day I called for an appointment cut through the red tape, and got us the referral letter and phone number we needed to make a long-awaited appointment with the consultant we had been told we could not see by the NHS. Worth every penny. Thank you!