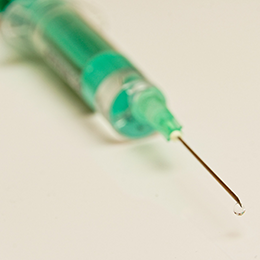 Good news! The winter 2015 flu vaccinations have arrived here at SurreyGP.
We are now able to vaccinate adults here at our Guildford GP surgery, so book an appointment at your earliest convenience to ensure that you're protected against influenza this season by receiving your own winter flu jab.
We are still awaiting the flu nasal sprays, but hope to get them as soon as possible. We will therefore announce their arrival here, so keep checking back.
If you'd like to arrange flu vaccinations for yourself, your family, or anyone else, get in touch with our team today by calling 01483 230481, or book an appointment here.