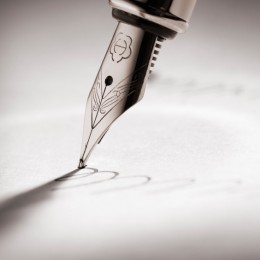 We were tremendously impressed with the level of attention, time taken and professionalism that our son received during his consultation with Dr Lewis. The beautiful waiting room reminds of a cozy lounge and on display was much valuable information of services rendered by the practice. Dr Lewis had a very engaging approach and the children warmed to her immediately.
Great to be able to book easily and get appointments in timely manner.
The doctor kindly provided the required medication to avoid us having to visit the nearest pharmacy.
Amazing, thank you!
Very professional and friendly
Dr Lewis clearly explained the medical matters without conveying any haste or condescension.
As on previous visits I was seen promptly. Dr Lewis conducted a thorough examination and diagnosis was relayed after she had made the appropriate checks. I felt reassured.  I left with prescribed tablets plus another prescription in the event that I might need it. Prompt, competent service as in the past.
From now Dr Lewis and her practice will be our first stop.
On time, informative about the immunisation and made my daughter feel comfortable.
Excellent, significantly different to my own GP.  Very thorough and checked everything with no rushed feeling.
This was my first time I've used the surgery and it will definitely not be the last. Absolutely outstanding service and professionalism from Dr Lewis and the team. The service and price were very well matched. Thank you so much for providing a perfect service.
Wonderful doctor, she made me feel very comfortable. The receptionist Chloe was also very lovely, polite, smiley and friendly!
Surrey GP were able to help me on the day I called and managed to find time for me to see Dr Lewis despite being fully booked that day. The immediate support and diagnosis and treatment has meant that I am now on the mend rather than continuing to feel ill. A very positive experience.
Very pleased with the excellent service I have received. Thank you very much
Dr Lewis was very thorough and extremely helpful and listened very carefully to my daughter when she was describing her symptoms.
Easy appointment access plus very thorough examination, NOT just what I was concerned with- good to find someone interested in the bigger picture/ preventative treatment.
Certainly easy to get an appointment – great and happy with consultation itself.
Many thanks for all your help
May I extend a warm and sincere thanks to all of you for your professional and super-efficient care.  It is most valued.
Never been before but would certainly return if I need to.
My appointment was easy to schedule on the same day via online booking. I chose to go to SurreyGP because I wasn't sure I could get into my local NHS surgery on the same day.
Dr Lewis took time to listen to my concerns, gave a diagnosis and offered to provide the prescription medication on the spot, saving me another trip to a chemist.
I was happy with the level of service and would use SurreyGP again.