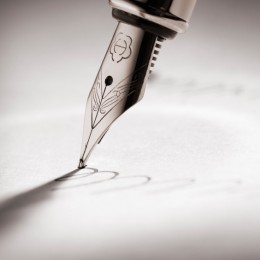 I found the service excellent and can see myself returning when I really want to be heard by a doctor.
Appointment on time even thought it was very busy. Friendly and helpful staff, lovely Dr
Amazing doctor, so lovely
This clinic is head and shoulders over others because it is the only one in the Surrey area offering a whooping cough vaccine – and did take some finding.  Service is very slick on the digital side and the doctor who dealt with us was very professional and we genuinely felt it was a great service.
As always, our experience was excellent.  The secretarial staff are always most helpful and friendly which is very much appreciated when not feeling well, or distressed about a member of the family.
Very attentive and has a caring approach. Thoroughly examined and diagnosed accurately. Certainly will be coming back for further treatment if needed.
Service was professional and efficient in a comfortable environment with friendly staff.
The medical was conducted in a thorough and professional manner.
Your service was most impressive, I've recommended you to just about everybody I know. Thank you very much.
Excellent service and as pleasant as going to see a doctor can be.
Lovely as usual
Timely, responsive, professional
Excellent. Dr Lewis was very sensitive to my daughters anxiety about the vaccination. Dr Lewis quickly gave the injection and my daughter didn't even notice. She couldn't quite believe it was that easy! Such a positive experience compared to not so good practice nurse experience in the past.
Very helpful as always
Took my daughter t see Dr. Lewis who was extremely attentive, efficient and thorough.  An excellent service. Thank you!
Good service, easy to organise. Many thanks.
My son said his visit was "super and cool, and it didn't even hurt"! Not really sure what we can add to that but we thought that Dr Lewis was lovely with him and took time to answer all our concerns even though she had probably been through them a thousand times. We left feeling very informed and confident, also, we have never seen anyone do such a quick injection! Thank you.
Good service & personal approach having requested and received an appointment on the same day.
Very efficient service
First class!
I was very happy with our experience at SurreyGP, which was recommended to us by a friend for infant vaccinations. Dr Lewis took her time to explain the vaccination to us, and was very caring in the administration of it. It was also very quick to book an appointment. I would not hesitate to recommend SurreyGP to friends.
Very fast, professional and efficient service, was very impressed overall and would go here again
Always very friendly and easy to talk to
Caring and Efficient Service, which is very much appreciated.  Reception staff also very pleasant and helpful.  This is a great GP surgery.
First class as usual