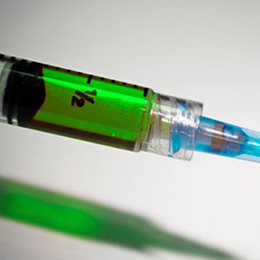 With Autumn at the door, and winter on the horizon, there's never been a better time to book your flu vaccinations at your local Surrey practice, SurreyGP. After all, it is fast approaching those autumn months and all that comes with it; from a weakening sun to thoughts of admitting defeat and turning the heating on, thinking about a brolly to avoid the drizzle and, of course, the dreaded flu! For many of us, a bout of influenza is an inevitable and relatively harmless – but still incredibly inconvenient – winter illness, but for those in the 'at risk' groups, what may start as a sniffly nose can have disastrous (or even fatal) consequences if they haven't received their seasonal flu vaccine.
Indeed, healthcare professionals up and down the country expressed concern last year at the fall in numbers of those electing to receive a flu jab.  GP surgeries saw a 6% decrease in patients wishing to receive this important vaccine compared to the previous year. Practices believed that the warm autumn weather last year lulled many into a false sense of security, as well as negative perceptions of the vaccine's effectiveness. We are expecting a warm autumn this year and it will be interesting to see if last year's take up rates are repeated again.
It must be stressed that those in the 'at risk' groups, i.e. the elderly, pregnant, and those with other medical conditions (for example, asthma) would benefit from receiving a flu vaccination, which can easily be performed at the SurreyGP Surgery at a time convenient to you! Additionally, while it is vitally important for these specific at risk groups in particular, no one wants flu to disrupt what is always a hectic season – which is why we offer the vaccination to ALL adults and children (aged 6 months and up) as well.
Here at SurreyGP, we wish everyone the best of health this season, and hope to see patients soon for their influenza vaccines! To book your flu vaccinations Surrey for a time that suits you, contact us on 01483 230481 or 0845 4599972 – a member of our team will always answer the phone, and will be happy to help. If you would prefer, you can also book an appointment online here.